Next steps
You can be up and running quickly with eCase 'off-the-shelf'. You can also configure it to your exact requirements. We've got experience delivering eCase with minimal and extensive configuration to unique requirements.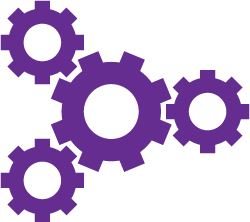 Highly configured
Some customers have their own ways of working that they can't compromise on. We understand that not everyone is the same. eCase can be customised extensively to meet unique requirements.
We can perfectly tailor eCase to each of your case handling teams. This is done through a comprehensive scoping study (see below) and business analysis. We'll develop new features in an agile way and undergo extensive system and user testing. You'll receive a dedicated project team to configure eCase to your needs, and full, ongoing support once implemented.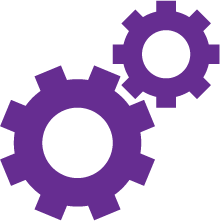 Off-the-shelf
The quickest and cheapest way to get going.
We load your old data into eCase, either in the agreed XML or in Excel format, at no cost. Or our data migration experts get the data out of your current system for you.
You'll get a test environment to get to know eCase before go-live. You'll receive training and helpful and regular support to ensure a smooth, simple implementation.
Somewhere in between
You can also have eCase with minor configuration, or go live with no configuration and then add new features later.
Like what you see?
Try eCase for free with a no-obligation demo or trial.
Reduce risks
Reduce costs
Increase response quality
Free demo or trial
Scoping study
Ensure eCase works perfectly for your requirements and agree the level of configuration with a scoping study.
This low cost study will analyse your current and desired business processes and what you want to achieve with eCase. We'll make a report of recommendations to implement eCase in the most effective way. You'll then evaluate the options, costs and timescales of deploying eCase and any configuration needed.
Fivium are very flexible and they understand our business and business requirements. They listen, responsive, and seem very fair.

Anonymised customer from independent survey